Increase Chamber Revenue & Member Satisfaction with a Professional Chamber of Commerce Website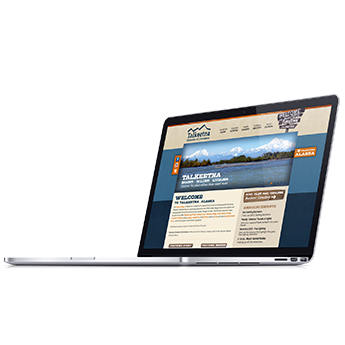 efelle's online marketing services will help you rise above the competition and generate more leads on the web. We offer a broad spectrum of online marketing services for chambers of commerce including search engine optimization (SEO), web design & development, and social media marketing. The tools, strategies, and technologies we provide will enable you to stay in touch with members and is a great community building tool.
How can efelle help market your chamber of commerce?
At efelle, we offer all of the online marketing services that chambers of commerce need to present and promote their services online, from web design & development services to search engine optimization.
Our full suite of chambers of commerce marketing services consists of the following:
Web design & development
Website content management systems
Online chambers of commerce system
Search engine optimization
Newsletter & email marketing system
The professional websites we build are clean, informative, and come equipped with ChamberFusion, a search engine-friendly members & services module that allows you to create listings complete with detailed descriptions, photos, properties, and embedded Google maps.
ChamberFusion Maximizess Benefits, Increases Revenue and Saves Time
ChamberFusion allows you to spend less time worrying about managing your website, your social media and your membership administration so that you can spend more time dealing with the business issues facing you and your members. Not only will ChamberFusion simplify and reduce the workload of your Chamber staff, but also it offers many exciting benefits to your members that will greatly enhance the value of their membership while creating additional revenue for your chamber.
Benefits to Chambers and Members:
Maximizes business exposure for Members
Creates additional revenue streams for Chambers
Saves administrative time & costs
Adds member benefits & increases satisfaction
Integrates Social Media for maximum exposure
ChamberFusion Features:
Single, easy-to-use dashboard for all systems
Complete member management system
Update and manage from any web-connected computer
Quickbooks integration to eliminate duplicate efforts
Integrated MailFusion Module to send emails newsletters & notices
Social Media Enhanced to publicize your chamber
Blog Module included for news & updates
Easy to use online schedule module
Real time statistics & reporting
Fully hosted and managed solution
No hardware to buy, configure and manage
Easy to use, easy to maintain

Generate Revenue for Your Chamber
We know you're short on cash and manpower -that's why we designed the ChamberFusion system in the first place, to help you generate additional revenue with less time. One of our goals is to transform your website from a static brochure to a dynamic online storefront, where visitors and members can make purchases and have their credit cards billed automatically. Here are three examples of how you can use ChamberFusion to grow your Chamber's bottom line:
Add Professional Advertising
Generate thousands of dollars of additional revenue each month by having members advertise on your website, as 'featured members' or paid banner advertisers. We have an automated ad delivery and scheduling system that helps you get started and enhanced reporting functionality to generate reports for your advertisers.
By offering different levels or types of membership listings you give your members the level of service they want to pay for, including the ability to edit and add information to their business listing (photo galleries, job postings, special offers, etc), increasing their exposure to the search engines and potential customers as well as their overall value and experience. We have several chamber members using their chamber of commerce member page as their only website presence and are achieving tremendous results.
Grow your Membership Base
Grow your member base with 24/7 online registration and membership renewal. We've included built-in sales and Customer Relationship Management (CRM) tools to help you turn leads into sales, for adding businesses to the chamber and referring inquiries to members to help them close the sale.
Sell Coupons, Tickets, Featured Products & More
With the ChamberFusion system you can sell everything from member products ("deal of the day") to coupon books to event registration and tickets, or even sell your own products that promote your community (t-shirts, coffee mugs, etc.).
Put Newsletter Marketing to Work
Use your email/newsletter marketing system (MailFusion) to promote members, special offers, events and event items for sale -you can even offer your members the opportunity to sponsor your weekly mailing for a fee
Interested in Online Marketing Services for Chambers of Commerce?
Contact efelle today for more information about our online marketing services for chambers of commerce. We have nearly a decade of experience in online marketing and have helped countless chambers of commerce build effective online presences that attract a steady stream of members. Call us at 206.384.4909 or fill out our handy online contact form to get in touch with a chambers of commerce marketing specialist.