Project Description
eCommerce Website for the Crawlspace Experts
Crawlspace Depot provides cleaning solutions, insulation, and more for anything your crawlspace might need. They have offices in Greensboro, NC and Rockford, TN but needed a stronger eCommerce website to make sure those in need of their products could find them easily.
Project Objectives
Crawlspace Depot already had an idea in mind for their website. They had picked a theme but just needed the team at efelle creative to bring it to the next level. Our main goals included:
Create a clean, professional eCommerce website
Convey the quality of their products and the expertise of their team on the site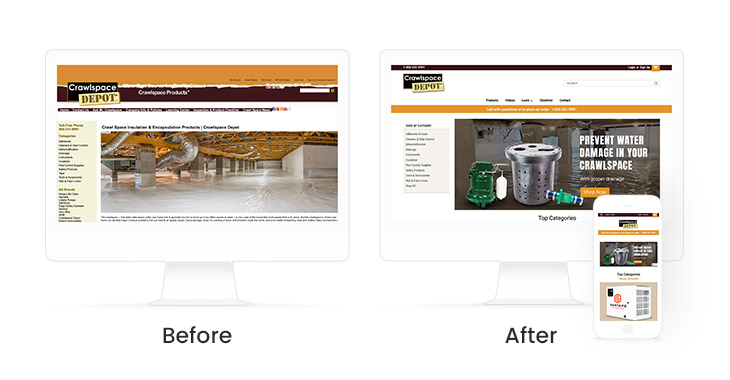 Website Design
We used BigCommerce for this website. As we mentioned, they already had a theme picked so it was just a matter of making sure things were implemented in a clean, professional way.
Website Build
We also incorporated MailChimp with their site so they can follow-up with customers after purchases and encourage repeat customers. On the back-end, there are even custom groups for their website audiences.
Want to learn more about this website build or interested in your own? Contact us.