Increase Sales & Market Your Products with a Professional eCatalog Website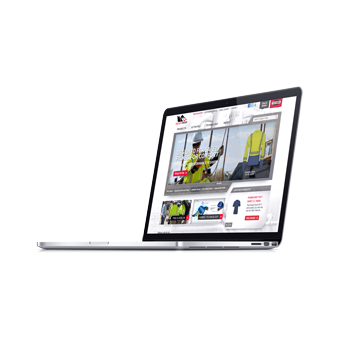 Introducing the cost effective way to distribute your online catalog & product information. Ensure your products are always up to date and available for customers with our online product catalog website package: offering you full inventory category and product control at your fingertips. With our intuitive FusionCMS content management system you can easily add, edit and remove products and product categories with ease.
Why do you need professional online marketing?
Having a strong, memorable brand is everything online, especially if you want to set your business apart from the competition and boost your bottom line. efelle's online marketing services for eCatalog increases your search engine visibility, so more prospective customers find your products online. Our services also help you build your reputation so that an increasing number of people become aware of your business and the products you offer.
How efelle can help market your online catalog:
Professional Content Management System for simple website updates
Edit and update your website at your convenience with our easy-to-use interface
Get free and easy CMS training, so all staff members can learn how to update the website
Get access to an easy-to-use contact form module that syncs with your email so you can generate more leads and track them with ease
Search Engine Optimization (SEO) to get your lawfirm's website found online
Get more targeted traffic from the search engines? 90% of all search referrals come from the first page of search engine results and our SEO tools will ensure that your website is among them!
Get help with keyword research to figure out which keywords your firm should target for the highest return on investment
Build pages with the proper page titles, headings, and other components for SEO using FusionCMS
Blog & Newsletter systems allow simple updates and keep the traffic coming
Demonstrate your expertise in specific areas of law through blogging
Use your blog to target a wide range of keywords and drive more traffic to your site from the search engines and social media outlets
Use efelle's MailFusion system to easily create newsletters and emails for potential and existing clients
Easy Upgrade: Sell Your Products Online in Minutes
You can use easily upgrade your online product catalog website to sell your inventory online by adding our eCommerce online shopping module to your system -we give you the option of adding eCommerce to your package anytime, making it easy and painless to upgrade.
By plugging in our eCommerce, payment processing and merchant account modules into your website you'll be able to sell online, manage inventory, process payments, manage shipping and export data to your favorite accounting program -a complete, easy-to-use online sales system.
Interested in an eCatalog Website Design?
Let efelle's experienced online marketing team of 26 web design and development professionals help you develop a professional website that sets your online catalog apart from the rest. Please call 206.384.4909 or fill out our online contact form to contact an eCatalog web design specialist for more information.