Attract More Qualified Customers with a Professional Property Management Website
Online competition is fierce in the property management industry, but efelle's online marketing services will help you rise above the competition and generate more leads on the web. We offer a broad spectrum of online marketing services for property managers including search engine optimization (SEO), web design & development, and social media marketing. The tools, strategies, and technologies we provide will enable you to stay in touch with prospects, increase referrals, and bring a steady flow of customers through your doors.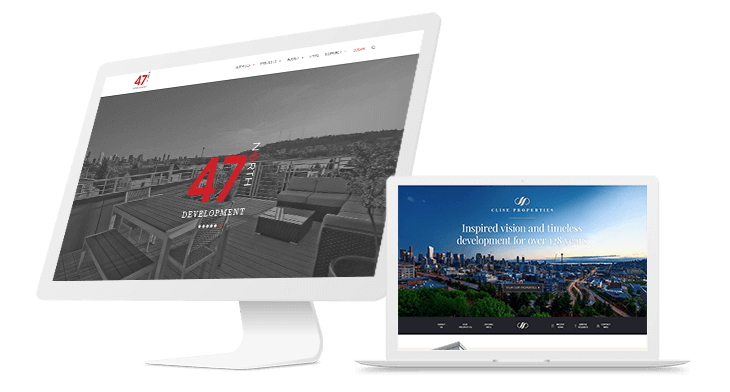 Why does your property management business need professional online marketing?
Having a strong, memorable brand is everything online, especially if you want to set your business apart from the competition and boost your bottom line. efelle's online marketing services for property managers increase your search engine visibility, so more prospective clients find your listings online. Our services also help you build your company''s reputation so that an increasing number of people become aware of your company and the properties you offer.
How efelle can help market your property management company:
efelle offers all of the online marketing services that property managers need to present and promote their companies online, from web design & development services to search engine optimization. The professional websites we build for property managers are clean, informative, and come equipped with PropertyFusion, a search engine-friendly property management & listing module that allows you to create property listings complete with detailed descriptions, photos, floor plans, and embedded Google maps.
Our full suite of property management marketing services consists of the following:
Web design & development
Website content management systems
Online property management & listing system
Search engine optimization
Social media marketing for Property Management
Newsletter & email marketing system
Our property management websites also boast a built-in content management system known as FusionCMS, which gives you complete control of your website and enables you to update it with ease. Another useful feature of our property management websites is MailFusion, a newsletter/email marketing module that simplifies the process of staying in touch with customers and following up with prospects. Additionally, we integrate your property management website with your social media accounts, so you can market your property listings via popular social networks.

Ready to generate more Leads & Attract Clients with Your Website?
Contact efelle today for more information about our online marketing services for property managers. We have nearly a decade of experience in online marketing and have helped countless property management companies build effective online presences that attract a steady stream of leads and sales. Please call 206.384.4909 or fill out our online contact form to contact a property management marketing specialist for more information.