Project Description
eCommerce Website Design for Roof Top Tent Company
The founder of iKamper wanted to create a better way to camp. He designed a rooftop tent with the space of a softshell and the convenience of a hardshell. No stress, no fuss, just a go-anywhere, do-anything rooftop tent.
Project Objectives
For this eCommerce website redesign, our main goals included:
Design a clean, educational, and aspirational website
Use a custom Shopify template and Shopify app integrations
Create custom icons for the new website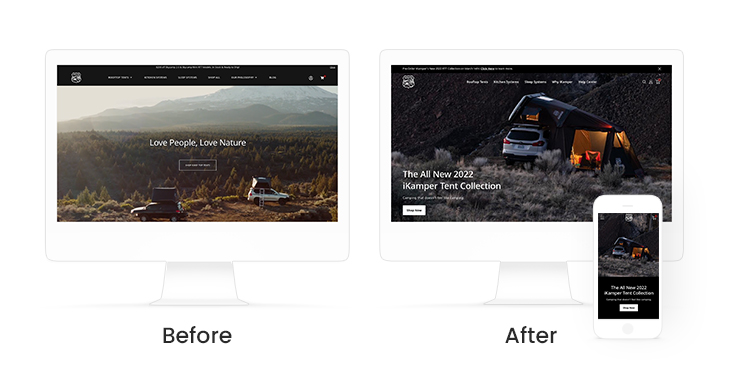 Website Design
For the design of this eCommerce website, it was important that we customize the Shopify template. Every page was customized and integrated with various Shopify apps as needed. Our graphic designers also developed some custom icons for the site.
Website Build
This eCommerce website was developed on Shopify because it allowed for the customization and flexibility that iKamper was looking for.
Want to learn more about this website build or interested in your own? Contact us.