About Us
We Design, Build and Work Hard for Your Business
efelle is Seattle's top web design firm, and we got here by putting our clients' needs first
At efelle, we consider ourselves your long-term partner. We've been in the digital marketing space for over 15 years, and utilize that experience to your benefit every step of the way. Whether it be a small site update, a full website redesign, or a complete digital marketing strategy, we combine our award-winning design, user experience, development & marketing skills to your passion for your business... resulting in a proven ROI.
Where We Came From
After spending nearly a decade working for a Seattle-based Fortune 100 corporation, Fred Lebhart founded and began building the self-funded digital marketing & media firm efelle creative with his business partner Corné de Leeuw in 2005. Using the same high-level, business-first corporate logic that propelled the multi-billion dollar corporation, the duo set out to build a one-stop shop for small-to-medium businesses interested in improving their business via digital marketing.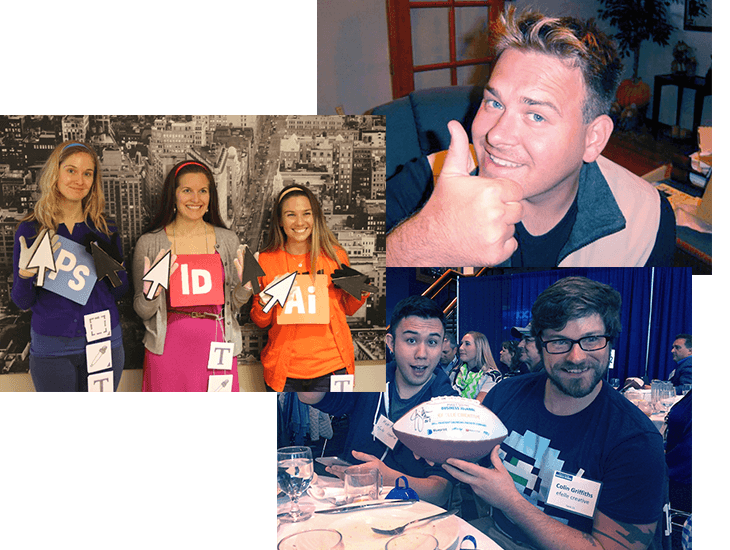 Who We Are
We have since grown to a team of 30 designers, developers, strategists, and more, keen on helping our clients grow. We're located in downtown Seattle, Washington in the heart of downtown.
Our team is the perfect size for us to keep our team close-knit, while also maintaining the resources to serve our hundreds of clients. From lunches together to holiday gatherings, we have a lot of fun at efelle and we believe our great team dynamic allows us to better serve our clients.
What We Believe
efelle creative is a custom design agency that specializes in digital marketing for eCommerce and professional services. We partner with our clients to create, develop, and strategize the best approach to navigating the world of digital marketing.
You'll see it in our entryway, but we truly believe that "Good Enough Sucks."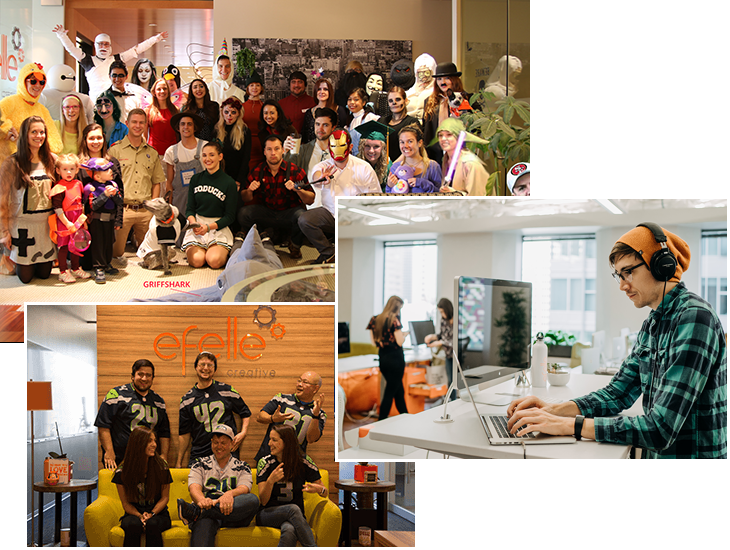 Our Values
At efelle, we have a passion for our clients and helping them succeed. Our Values at efelle are as follows:
Deliver results for our clients through authentic brand experiences and effective digital marketing
Support the growth of our team, clients, & partners
Produce award-winning work by exceeding expectations
And remember, Good Enough Sucks.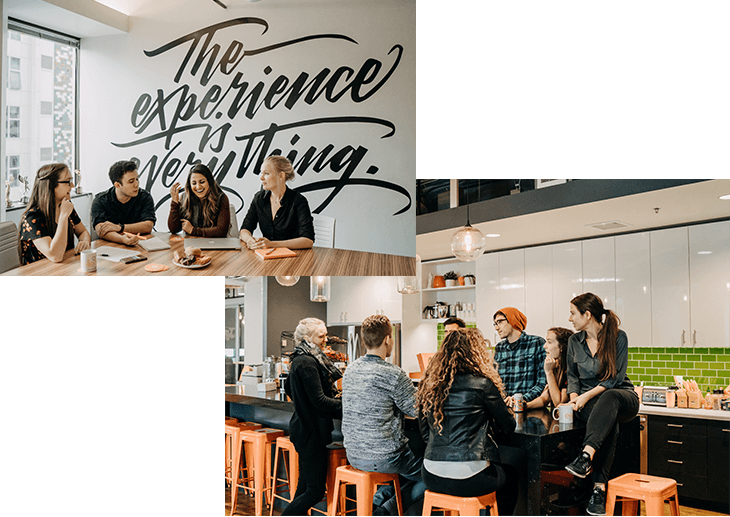 Growing Businesses through Partnerships
Over the years as technology has changed, so have we. No longer will a templated website design grow businesses the way it used to. That's why we create custom strategies and plans for each of our clients.
From website builds to SEO and PPC strategy to conversion rate optimization, we create custom plans for our clients to reach their goals.
Find out more about how we can help you by checking out our Service Listings, reviewing our Project Portfolio and reading a little about Our Team!