Project Description
eCommerce Website Refresh for Seattle Furniture Company
Based in the greater Seattle area, Kasala has been creating unique home furnishings for more than 35 years.
Project Objectives
For this eCommerce website refresh, our main goals included:
Making branding consistent throughout the site
Allowing for more content and story areas throughout the website
Bringing in more of the local, Northwest feeling
Reorganizing the website for better user experience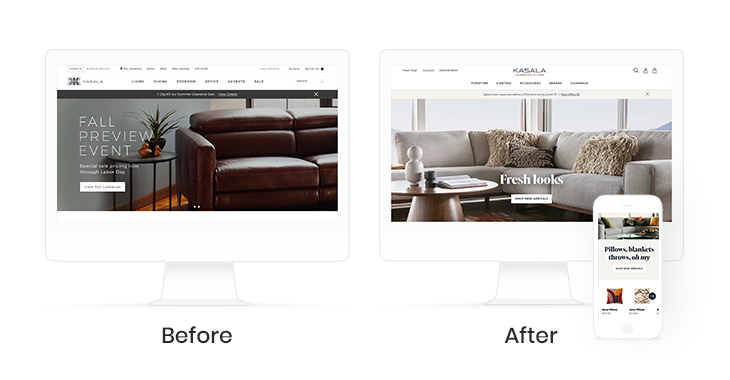 Website Design
The design of this eCommerce website was really meant to evoke feelings of the Northwest and communicate Kasala's brand more consistently throughout.
Website Build
For this website refresh, the eCommerce website was developed on BigCommerce and FusionCMS. This allowed for us to customize the templates to give the Kasala team a lot of flexibility on each page.
Want to learn more about this website build or interested in your own? Contact us.