Project Description
WordPress Website Design for Public Education Research Institute
The Center on Reinventing Public Education (CRPE), researches classrooms, schools, and systems to identify the systemic barriers to equity and excellence for every student and ways to overcome them. They reach across traditional party and sector lines to craft solutions to problems before they come up.
They're based in Seattle, Wash. and also have a partnership with UW and ASU.
Project Objectives
The goals for this website redesign included:
Updating and modernizing their previous website
Convey the complexity of their work in clear, understandable ways
Ensure accessibility of the website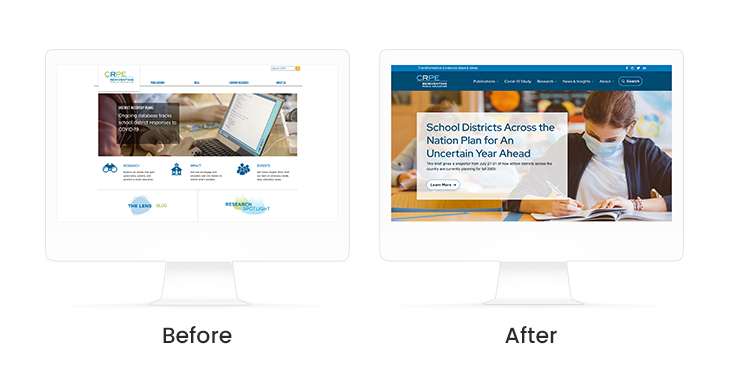 Website Design
The design helped to clearly and concisely communicate the complex problems that CRPE addresses.
Website Build
This website was developed on WordPress with the Elementor page-builder. We also incorporated a newsletter sign up through Emma and used the One Click Accessibility app for the site.
Want to learn more about this website build or interested in your own? Contact us.