Project Description
Website Design for Seattle General Contractor
DM Pacific is a family-owned Seattle General Contractor. The company prides itself on its high-level of craftsmanship and communication.
Project Objectives
For this AEC website redesign, our main goals were:
Displaying the variety and quality of the company's projects
Incorporate a darker aesthetic as per the brand guidelines
Sharing the small company feeling with the big skills the company has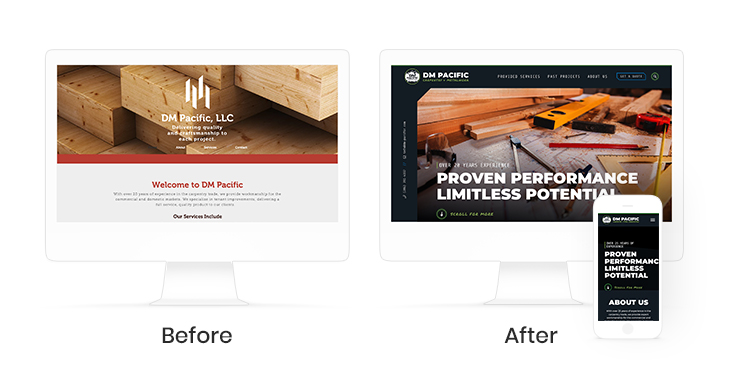 Website Design
For the design of this AEC website, we incorporated a darker feel to the website to match the brand's preferred aesthetic.
Website Build
The website was developed on FusionCMS. This allowed the site to include a unique area for showcasing the company's projects.
Want to learn more about this website build or interested in your own? Contact us.