Project Description
eCatalog Website Design for Home Stair Systems Company
Founded in 1947 from simple beginnings in the quaint southern town of Tuscaloosa, Alabama. Fitts Industries' commitment to manufacturing excellence and focus on quality care has enabled it to become one of the most revered stair part manufacturers in the United States.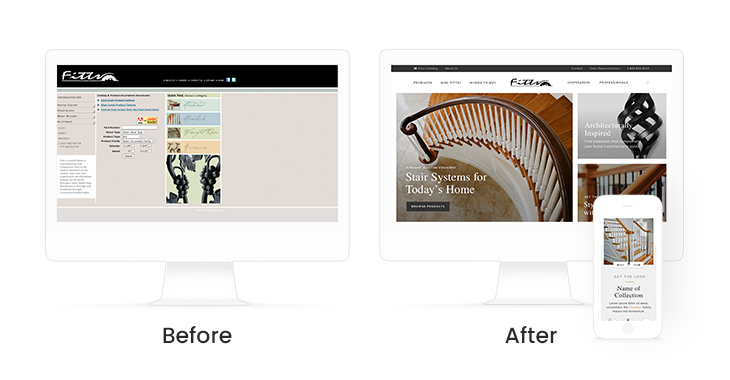 Project Objectives
For this website redesign, our main goals included:
Create a custom-designed catalog for Fitts' large quantity of products
Make it easier to find dealer locations throughout the country
Include a blog section for style inspiration
Website Design
Our design team created a custom eCatalog to organize all of the Fitts products on the website.
To make it easier to locate dealer locations across the country, we included a "Where to Buy" finder on the site.
The blog was organized by architectural styles to best provide style inspiration for the most popular home styles.
Website Build
This eCatalog website was developed on FusionCMS.
Want to learn more about this website build or interested in your own? Contact us.