Project Description
Website Design for Seattle Tourism Attraction
If you haven't heard of the original Seattle Hot Tub Boats, you're missing out. They offer custom built hot tub boats that are made locally. You can rent them for a few hours to take in the Seattle scenery from the warm, comfortable hot tub.
Hot Tub Boats is also committed to giving back to the local community and supports a number of nonprofits in the area.
Project Objectives
For this website redesign, the team at Hot Tub Boats wanted:
A clean but adventurous feel aesthetically
A way to show off the boats themselves
A website that could grow with the company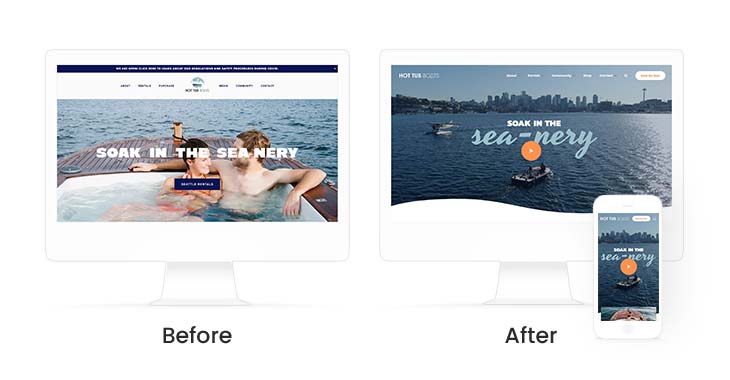 Website Design
Our design team was able to create a fun, customizable look for the website redesign. It also allowed for template pages that let the team at Hot Tub Boats have room to expand the site as new things come about and the company grows.
Website Build
The website was developed on FusionCMS. We also integrated Shopify for their merchandise sales.
Want to learn more about this website build or interested in your own? Contact us.