Project Description
Website Design for Pacific Northwest Counseling Services
Salveo Counseling is owned and operated by local Pacific Northwest counselors who focus on providing excellent behavioral healthcare to a wide variety of patients in the greater Seattle area. They work closely with the local community through the Assistance League of the Eastside and the BEST Alliance.
Project Objectives
For this professional services website redesign, our goals included:
Create a Pacific Northwest feel through the design and copywriting
Make it easier for potential clients to find a therapist to fit their needs
Convey the professionalism and reach of the company in the greater Seattle area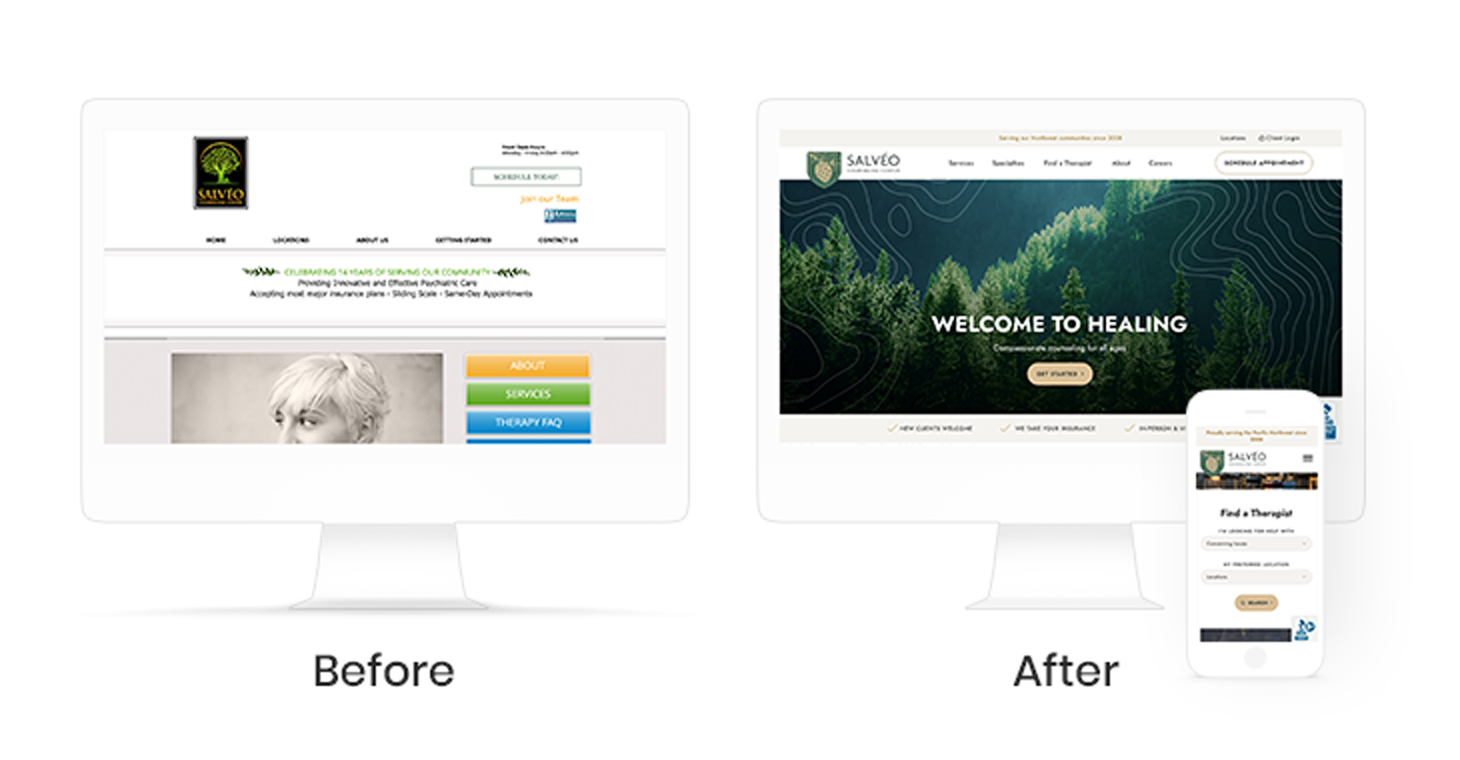 Website Design
For the design of this website, our team focused on ways to bring the Pacific Northwest to life. That included the colors and photography as well as some of the copywriting. There was a focus on health and the connection that has with the outdoors.
Our design team also worked on a logo refresh to help bring Salveo Counseling into 2023 and beyond.
Website Build
This website was developed on FusionCMS which provided an easier way for potential clients to search for therapists and learn more about the different areas of expertise.
Want to learn more about this website build or interested in your own? Contact us.