Project Description
AEC Website Redesign for Heavy Industrial Construction Company
Wanzek Construction is based out of Fargo, North Dakota, and has been in operation for more than 50 years. They have been innovators in pool building technology as well as building stores for some of the largest retailers such as Walmart and Sam's Club.
They're focused on delivering excellence to their clients and hiring the best team members. They put thought and meaning into everything they create, which followed through to what we did for this website project.
Project Objectives
For this AEC website redesign, Wanzek Construction had the following goals:
Show off the great photo and video content on the site
Build a site that attracts both new clients and employees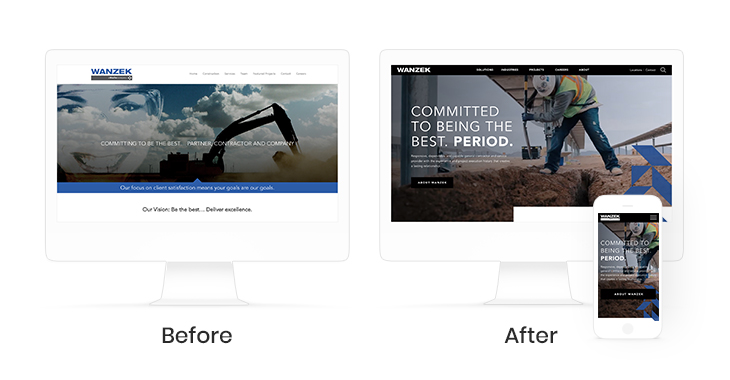 AEC Website Design
Part of this AEC website redesign involved incorporating two updates to the company's branding guidelines. Our design team ensured that the new site felt consistent with the company's most up-to-date look and feel.
AEC Website Build
The website was developed on FusionCMS. It was the perfect tool to show off all their projects and services. It also provided areas where we could really highlight certain information or images to impress potential clients. FusionCMS had the flexibility that Wanzek Construction was looking for in terms of content that they can display.
Want to learn more about this website build or interested in your own? Contact us.