Project Description
Website Design for Language Immersion School and Daycare
WorldKids is a school where children, teachers and staff from all over the world come together to share their cultures and gain a sense of global awareness. The school believes in creating a warm, nurturing environment where children feel secure and can gain confidence in their own abilities.
Project Objectives
For this website redesign, our main goals included:
Complete a logo refresh with new fonts and colors
Create a simple way to show their various locations and add new ones as needed
Develop a secure area where they can collect sensitive information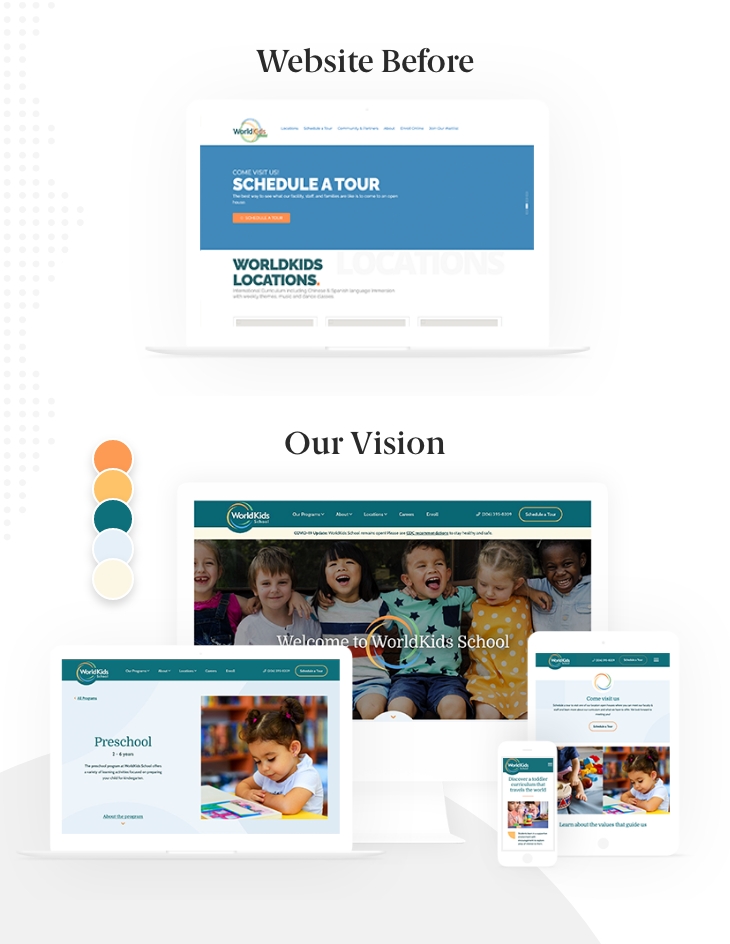 Website Design
For the design of this website, our team worked on refreshing the WorldKids School logo with a new font and new colors. These elements carried through the design to the rest of the website to give the same caring, knowledgeable, international feel throughout the website.
Website Build
The website was developed on FusionCMS, a website content management system, that allowed for an integration with Google Maps to showcase the various locations and also make it easy for WorldKids School to add new locations when they open. We also integrated the app Formsite to ensure that sensitive information was securely collected on the website.
Want to learn more about this website build or interested in your own? Contact us.