Katie Walton
Account Manager
"No matter what people tell you, words and ideas can change the world"- Robin Williams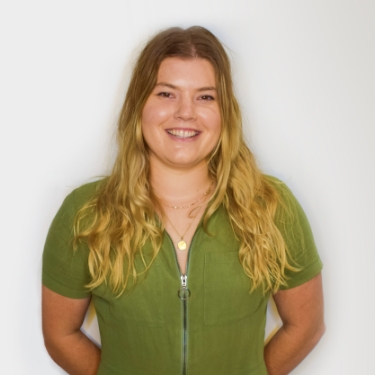 Katie is a member of the Account Management team at efelle. She loves that her job lets her work on variety of projects and with a variety of clients. This allows her to use creative problem solving and constantly learn new things to best manage the projects and help clients reach their goals.
Background
Katie was born and raised in Santa Cruz, California. She ventured to Washington State for her undergraduate degree at the University of Puget Sound and graduated with a degree in Business Management and Studio Art. During her time at school, she managed the marketing communication and project planning for all on-campus events, which led her into her first job as a project manager for large-scale tech events. During this time, she followed her passion for helping clients and teams achieve their marketing goals through detailed project management to gain skills to set her up for her current role at efelle.
Hobbies
Outside of work, Katie loves to spend time reading on the couch with her huge cat (17 pounds!), trying out new artistic endeavors; ceramics, painting, screen printing, traveling, and dining on all the good food that Seattle has to offer.
Unique Skill(s)
Good sense of direction, getting parking tickets, and cooking without a recipe.
Fun Facts
Katie climbed Mount Kilimanjaro in the summer of 2019.
Primary Location