Maddie Foster
Account Manager
Research is formalized curiosity.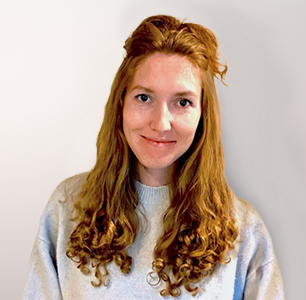 Maddie is an account manager at efelle, with years of experience in helping clients realize their goals and visions across a broad spectrum of web and tech services. Coming from a diverse startup background, she has specialized in writing, editing, as well as overseeing the creation of content for companies in the Boulder, Colorado area.
Background
Maddie was born in Maine to a big and close family before moving to Colorado with her parents. There, she learned Spanish, and majored in English at CU Boulder. She is a lifelong learner who loves her job, and is delighted at any chance to connect with a client and go above and beyond to really understand them.
Hobbies
Maddie loves rock climbing, seeing live standup comedy, making dinner and having game nights with friends, and going on long walks that include some swimming for her Red Heeler/Australian Shepherd, Zeke.
Unique Skill(s)
A student of the violin for 12 years, Maddie believes her true skill is that she can write with her feet.
Fun Facts
She has more siblings than you and that's a fact.
Primary Location