Maya Anderson
Account Manager
What lies behind us and what lies before us are but tiny matters compared to what lies within us.
- Ralph Waldo Emerson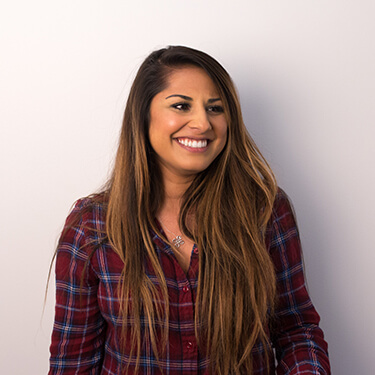 Maya is a member of the account management team at efelle. She loves working with clients across a variety of verticals to help them achieve their website and digital marketing goals. Maya also enjoys interfacing with each department at efelle to come up with creative and constructive solutions for each unique project.
Background
Maya grew up in Sonoma County, California, but moved to Southwest Washington just before high school. She went on to pursue two degrees at the University of Washington (go Dawgs!) in International Business and Art History. After college, Maya worked at a number of companies in the consulting, technology, and marketing space, primarily in a business development capacity. Most recently, Maya completed a Masters Degree in Arts Entrepreneurship at Seattle University, and is so excited to be a part of the efelle team where she gets to meet awesome clients of all industries and help make their website dreams come to life.
Hobbies
Maya loves traveling, spontaneous weekend road-trips, reading, painting, doodling, tackling challenging projects around the house, and snuggling with her two crazy chocolate labradors.
Unique Skill(s)
Being the youngest in her family, Maya's mastered the art of accepting hand-me-downs of all forms. She's also a collector of books and pets; growing up, she fostered animals and, at one point, convinced her dad to home six dogs and two cats all at once.
Fun Facts
Maya is a Harry Potter fan and cried when she didn't recieve her letter to Hogwarts at the age of 11. She also loves demo-ing walls in her Seattle fixer-upper home and was voted The Most Entrepreneurial of her Master's program graduating class.
Primary Location