Rebecca Blake
Account Management Team Lead
Life is short; eat the cake.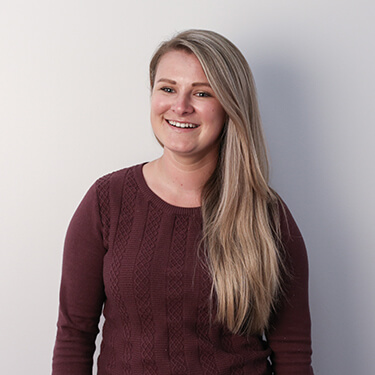 As an Account Manager, Rebecca loves working with clients operating in a variety of industries to help bring their online marketing projects to life. She's an enthusiastic problem solver with a deep appreciation for the creative process and finds deep satisfaction in working with all teams at efelle to make sure projects stay on track and exceed client expectations.
Background
Born and raised on a farm in Enumclaw, Washington, Rebecca is a PNW native and a lover of all things outdoors. She got her start in marketing in high school by raising and selling livestock, during which time she began honing her skills in both sales and public speaking. She's also been riding and competing horses since before she can remember, and to this day she enjoys teaching riding lessons and competing professionally in her spare time. Upon graduating from UW, she began her career in the creative industry and has worked in account and project management with a variety of clients on myriad branding and website projects. Rebecca loves being a part of the creaive process and seeing great design come to life.
Hobbies
When she's not in the office, Rebecca can be found spending time in the mountains, riding and showing her horses, traveling, checking out local breweries, and curling up to watch a good movie with her dog, Tucker.
Unique Skill(s)
Rebecca has been riding and competing horses for nearly all her life—she even has a few national titles!
Fun Facts
You can always find a case of La Croix in the back of her car—for emergencies, of course.
Primary Location