Veronica Walker
Visual Designer
"Great design is a multi-layered relationship between human life and its environment." - Naoto Fukasawa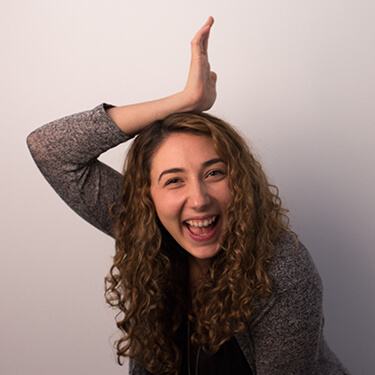 Veronica found her passion for design at an early age and has dedicated the last nine years to understanding how humans interact with designed products. Working at efelle for the past three years, she has conceptualized and designed countless websites with a heavy focus on optimizing user experience. She is a lifelong learner who loves to dig in to the latest research on interactive design and educate herself on different industries to better understand her client's work.
Background
Veronica is a Visual Designer at efelle creative and one of the few team members who grew up in the Seattle area. She's a UI/UX specialist and earned her degree in Interdisciplinary Visual Art from the University of Washington. She also studied Graphic Design at San Diego State University.
Hobbies
Veronica loves traveling, practicing yoga and learning new skills.
Unique Skill(s)
Veronica is a highly adaptable human being that is excellent at adjusting to new social sitatuons. She's also a PADI certified advanced open-water diver.
Fun Facts
Veronica is currently learning Spanish with the goal of reaching fluency in the next year. She recently took a trip to Costa Rica to immerse herself in the language (and also catch some waves in the Caribbean)!
Primary Location