Cameron Van Orman
Systems Administrator
When I am working on a problem, I never think about beauty but when I have finished, if the solution is not beautiful, I know it is wrong. - Buckminster Fuller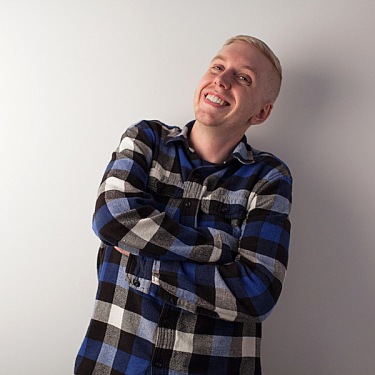 Cameron is a Grade A nerd. With a passion for all things tech, he is always looking to improve website performance and accessibility at efelle. Cameron has a strong background in front-end web development, but also has a strong desire to figure out performance bottlenecks that exist throughout the technology stack.
Background
Cameron was born and raised in Spokane, WA. After receiving his high school diploma, Cameron moved to Seattle with a starry-eyed ambition to work in the tech industry. Since moving to Seattle in 2009, Cameron has gained experience working at companies like Google, Amazon, and Concur. He has a passion for learning new technologies and techniques that improve website accessibility and performance at efelle creative.
Hobbies
Cameron enjoys writing code for sustainable ideas, hacking on arduinos, participating in hackathons around Seattle, reading, exploring the beautiful Pacific Northwest, curating playlists on Spotify, and pulling all-nighter game nights with friends.
Unique Skill(s)
Cameron thinks he is a "Computer Whisperer"; by just listening to a computer, he is able to identify problems existing in computer hardware and software (not really, but he's pretty good at diagnosing and fixing computer-related issues). He loves ice skating in his hometown (when it's cold enough and thick layers of ice have formed in nearby lakes and ponds) and building custom computers for gaming and cryptocurrency mining (one day he'll be paying for his electricity and gaming habits via cryptocurrency—just you wait and see).
Fun Facts
Cameron once built a Linux Cluster with the help of his brother-in-law. This endeavor involved a lot of learning experiences that inspired him to seek work related to building and maintaining large computer networks.
Primary Location