John Overstreet
Support Specialist
Without requirements or design, programming is the art of adding bugs to an empty text file.
- Louis Srygley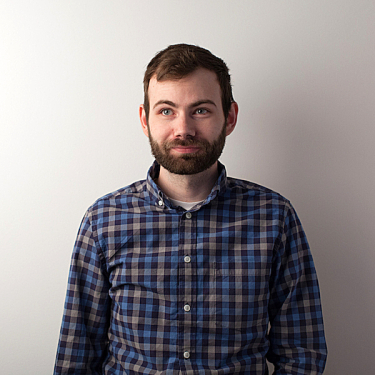 John is a mostly self-taught developer who moved to Seattle to pursue a career in web design after marrying his high school sweetheart. When he's not manning the support desk at efelle, you can find him tinkering with a bit of his own code, listening to the McElroy brothers with his wife, or playing video games with his son.
Background
John was born in South Carolina but was raised primarily in Oklahoma. He began learning to code in high school when the industry was still building everything in tables. After high school, John attended college for creative writing, where he discovered he was more interested in marketing and design. After spending some time learning design and development on his own, he attended Moore Norman Technology Center to further his industry standard skills. After receiving his Web Master Certification, he and his wife packed up everything they owned and moved to Seattle to find work.
Hobbies
When he's not coding or designing something in his free time, John enjoys reading audiobooks, listening to podcasts, writing (he's a published poet!), professional gaming, music (plays guitar and bass), building things, and spending time with his wife and son.
Unique Skill(s)
John is good at buying too many books to ever read them all, and he knows a ton of random trivia useless in everyday life.
Fun Facts
John once managed semi-professional eSports teams. In the US, professional gaming is predicted to have more viewers than any traditional sport—except the NFL—by 2020.
Primary Location