Shana Odem
Web Developer
The most misleading assumptions are the ones you don't even know you're making. - Douglas Noel Adams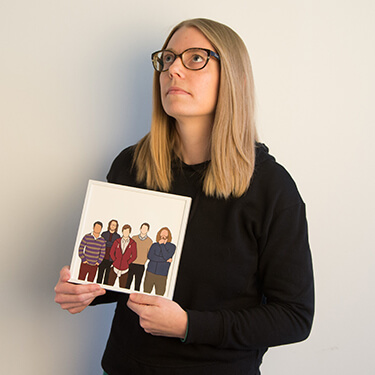 Shana is a front-end developer who enjoys making a design come alive through the use of code. She likes blending her technical user support background with her programming skills to build and improve applications to have a strong user focus.
Background
After working a handful of years as an AV technician and IT support in her hometown, Portland, OR, and the Bay Area, Shana finally decided to take her technical background and apply it to earning a BSEE. She attended UW, Seattle, where she was recruited by Micron to move to Boise, ID to work as a test engineer after graduation. While she liked aspects of being a test engineer, it wasn't for her. She decided to expand her programming skills and teach herself web development after being exposed to it by her Micron cubicle mate.
Hobbies
In her spare time, Shana likes to get outside as much as possible, whether it's tending to her vegetable garden, hiking, or just taking a walk in the rain. She also enjoys recording and mixing audio for fun. Besides programming, she is really interested in signal processing, especially audio-related processing.
Fun Facts
Shana has American-Canadian dual citizenship. She was born and lived the first three years of her life in Canada.
Primary Location