Ryne Baerlocher
Digital Strategist
I've learned that people will forget what you said, people will forget what you did, but people will never forget how you made them feel.
- Maya Angelou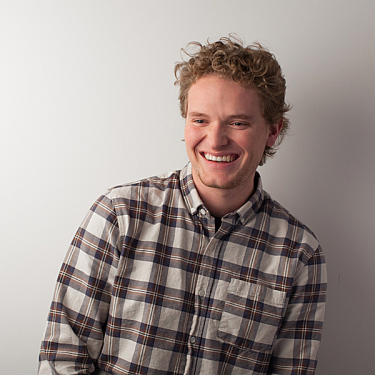 Ryne is a Digital Strategist at efelle creative. His favorite part about his job is having the opportunity to offer game-changing online marketing solutions to efelle's clients.
Background
Ryne was born and raised in the Missoula, MT, area. He moved to Seattle in 2017. He's always been interested in finding ways to get others involved in his favorite things, whether that's recruiting friends to participate in a ping pong tournament or sending referral codes to his co-workers for investment/food apps.
Hobbies
Ryne loves discussing sports news, playing golf, watching movies, and traveling. He is fascinated with trying out new foods, and he's confident that everything tastes better when you use chopsticks.
Unique Skill(s)
Ryne's many skills include remembering obscure facts about baseball or the Minnesota Vikings. He's also great at saying inappropriate things by accident...and somehow getting away with it, anyway.
Fun Facts
Live count of dropped home run balls at Safeco Field: 1 (it was televised)
Primary Location