Tessa Wuertz
Director of Marketing & Partnerships
Normality is a paved road. It's comfortable to walk on but no flowers grow on it.
- Van Gogh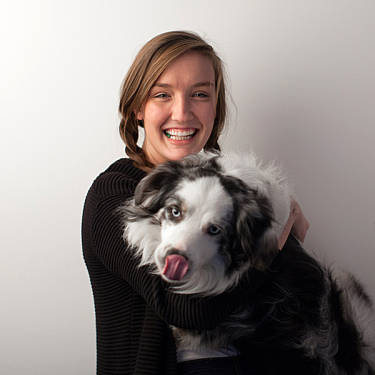 Tessa work's with our team to produce and manage promotional activities and implement inbound and outbound marketing strategies including content creation and campaign/project management for efelle creative. With this experience, you'll also interact with her in regards to your own ongoing marketing strategy, as she offers consultation for many of our clients.
This work occurs in parallel while she works to maintain and produce agency partnerships to help grow efelle and businesses we partner with.
Background
Tessa grew up popping popcorn at her family's gourmet popcorn store in Rochester, Minnesota. Due to her unhealthy love of butter, she decided it was best to move far away from home for college; she attended Montana State University in Bozeman, Montana, where she rooted for the Packers and Minnesota Wild from afar. There, she also pursued degrees in Business Marketing and Management while minoring in Entrepreneurship and Religious Studies.
Tessa enjoys all that the outdoors have to offer; she likes fishing, hiking, playing ultimate Frisbee, biking, and skiing. After trying to impress fellow ultimate Frisbee player Riley multiple times, she finally won him over and they married shortly after graduation. Soon after that, they moved to Seattle to begin their life together.
Hobbies
Tessa can often be found hiking or camping on the weekends and baking on weeknights. She also enjoys petting all the dogs and visiting the sea otters at the Seattle Aquarium.
Unique Skill(s)
Tessa is skilled at baking, talking, and doing Minnesota accents.
Fun Facts
Tessa will most likely be wearing Birkenstocks at any time of year you see her and she's spilled tea on not one but two computers now.
Primary Location