Custom Business Cards, Letterhead, Brochures (and more)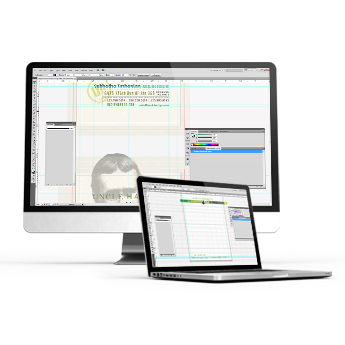 Remember that one business professional you met who crossed out his old phone number and wrote down his new number… on his business card? Business is all about first impressions.
Whether you have already established an effective brand and are simply looking to have some marketing collateral built, or you are starting from the beginning, our graphic design professionals are prepared to help you put your best foot forward. After industry, market, and competitor research, our team utilizes their knowledge of color theory, user experience elements, and creative aesthetic to produce custom print collateral to meet your needs.
Here's just a few things we can help you with:
Business card design
Logo creation
Custom letterhead
Product catalogs
Business brochures
Flyers
We can provide you as many initial concepts as you'd like, and then work through rounds of revisions to perfect your end product. And at the end of the day, we'll get you the graphics you need, in the formats and resolutions you prefer, for the business collateral you need to succeed.
Looking for some business collateral design services?
Simply put: our graphic design team does exceptional work. We're ready to help you with any number of business branding activities, from business collateral design, logo design, to social media branding and more. Give us a call today to speak with one of our professional graphic designers!