Start Your eCommerce Store on Shopify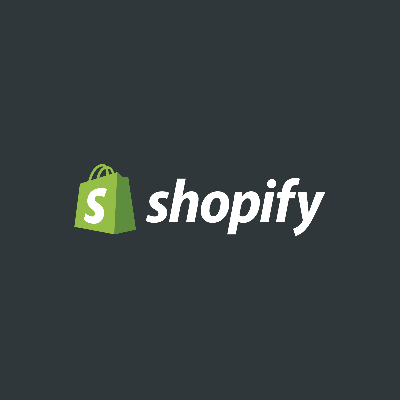 As one of the most popular eCommerce platforms in the world, Shopify boasts a lot of benefits for businesses large and small. Shopify is a preferred platform for many because it offers quality websites while keeping a simple interface and app.
Is Shopify the right eCommerce system for your website?
If you're a direct to consumer business that's digitally native or have a brick and mortar storefront, Shopify is a great option. They have varying levels of pricing based on your sales rather than the functionality required, giving you flexibility to grow.
Easy to Use
From a Shopify App that lets you make changes on the go to an easy-to-use desktop interface with analytics, Shopify is extremely user-friendly. The backbone of Shopify's dashboard remains simple, while the Apps that bring in more complexity remain on a separate part of the site.
App Integrations
Due to the popularity of Shopify, their library of apps and plug-ins are almost unlimited. Although the basic architecture of Shopify is simple, you are able to do a lot with the wide variety of plug-in options, from abandoned cart emails to subscription services to referral programs - you've got over 3,200 apps to choose from.
Unified System
Shopify offers a wide variety of selling options, keeping everything on one platform. From the online store to a POS for your brick-and-mortar, to sales channels and buy buttons, you can easily track sales for every part of your business.
Shopify Features and Benefits
Easy product and order management
Built-in mobile-friendly shopping cart and checkout processes
Multiple payment gateways
Checkout options in 50+ languages
Discount Codes
At-a-glance customer and order history
Manual Order Creation
Wide Variety of App Integrations
Customizable email templates
Opportunities to integrate with email marketing applications and brand social media accounts
And more!
Shopify Pricing & Plans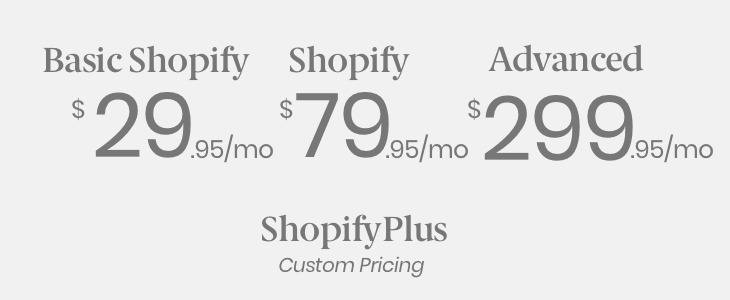 Looking for a Fully Custom Shopify eCommerce Store?
At efelle creative, we can help you customize a Shopify theme to fit the unique needs of your business. Our designers and developers are fluent in all things eCommerce and can take your Shopify store beyond the constraints of a template. Call us at 206.384.4909 or fill out our form below: