Grow your B2B business with effective digital marketing
The world of marketing your B2B business is changing and it's important you're able to adapt. Buyers for B2B businesses are becoming younger and younger, proving the need for you to have an effective digital strategy. Buyers are now looking more for an experience similar to shopping D2C, so adapting as a B2B business is crucial.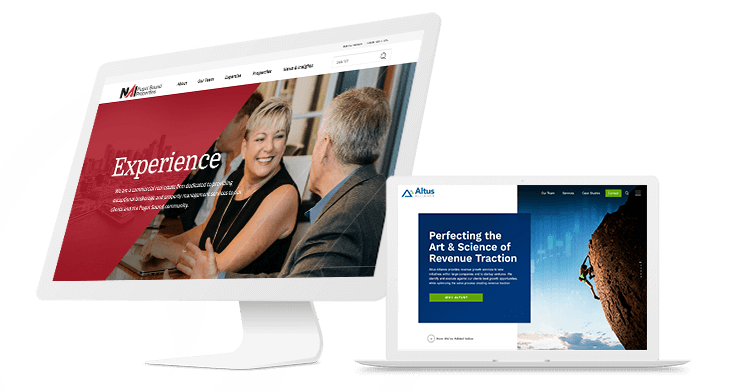 Even with a more user-friendly interface, it's important to address the unique needs of a B2B business. From wholesale pricing to unique customer levels and locked content, the functionality your business requires through a website is unique.
B2B Marketing Made Easy with efelle
Starting with a website as the cornerstone of your marketing strategy, you'll have the ability to scale your growth with an ongoing strategy based upon your specific sector of B2B.
Web Design for B2B Businesses Includes
Custom designed pages built to appeal to your different target markets
User personas to better understand your end-buyers
Site flow & navigation to get the right users to make a purchase
Calls to action throughout the site for further information
Informational pages to provide data necessary for buyers to make a decision
A Powerful CMS & eCommerce Platform Makes it Easy to:
Edit, update, and add new information
Add new products, categories, and information
Create and build out custom customer groups with unique pricing and information
Integrate with the other third-party apps necessary for you to run your business
Share white papers, customer forms, and other files unique to B2B businesses
Build Up Search Engine Optimization (SEO) & Content
B2B websites should be built a strong foundation of organic SEO to make sure you're found
Face seasonality head on with a strategy built for long term success to bring in new customers
Use keyword research to build out new content on your site and provide information for your
Want to build your B2B Digital Marketing Strategy?
An effective digital marketing strategy can set your business up for long term success. With a custom B2B website design and an ongoing strategy to bring in new customers as well as build relationships with current customers, you'll be growing in no time. Fill out our form below for more information about how we can help your B2B business: