About Us
WSIPC
It was a pleasure to work with the efelle team to reach our website redesign goals
K Austin
Seattle, WA
"It was a pleasure to work with the efelle team to reach our website redesign goals. They provided a high level of dedication to our project. We appreciate their knowledge, flexibility and willingness to listen to the direction we wanted to go with our design."
-K. Austin, Director of Finance Services
About WSIPC
WSIPC, Washington School Information Processing Cooperative, is a non-profit cooperative that provides school management software to public, private, and charter K-12 schools. WSIPC was founded in 1967 by ten school districts with a common goal—to find an affordable solution for software development, hardware, and technological support that would improve how schools function overall and increase student success.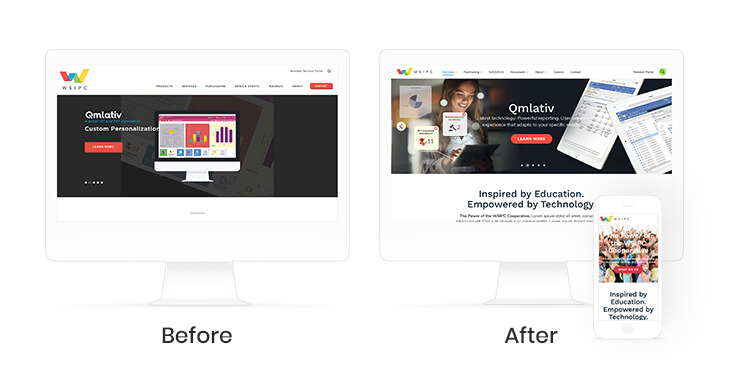 Marketing Services Provided:
To learn more about this project, check out it's portfolio entry as well as our blog post sharing more design details.