A Purpose-Built CMS for Effective Websites
FusionCMS was built to create the perfect crossroads of a powerful website and an easy to update system. FusionCMS is a content management system built like no other - allowing you to easily update any page of your website with no coding or programming skills necessary.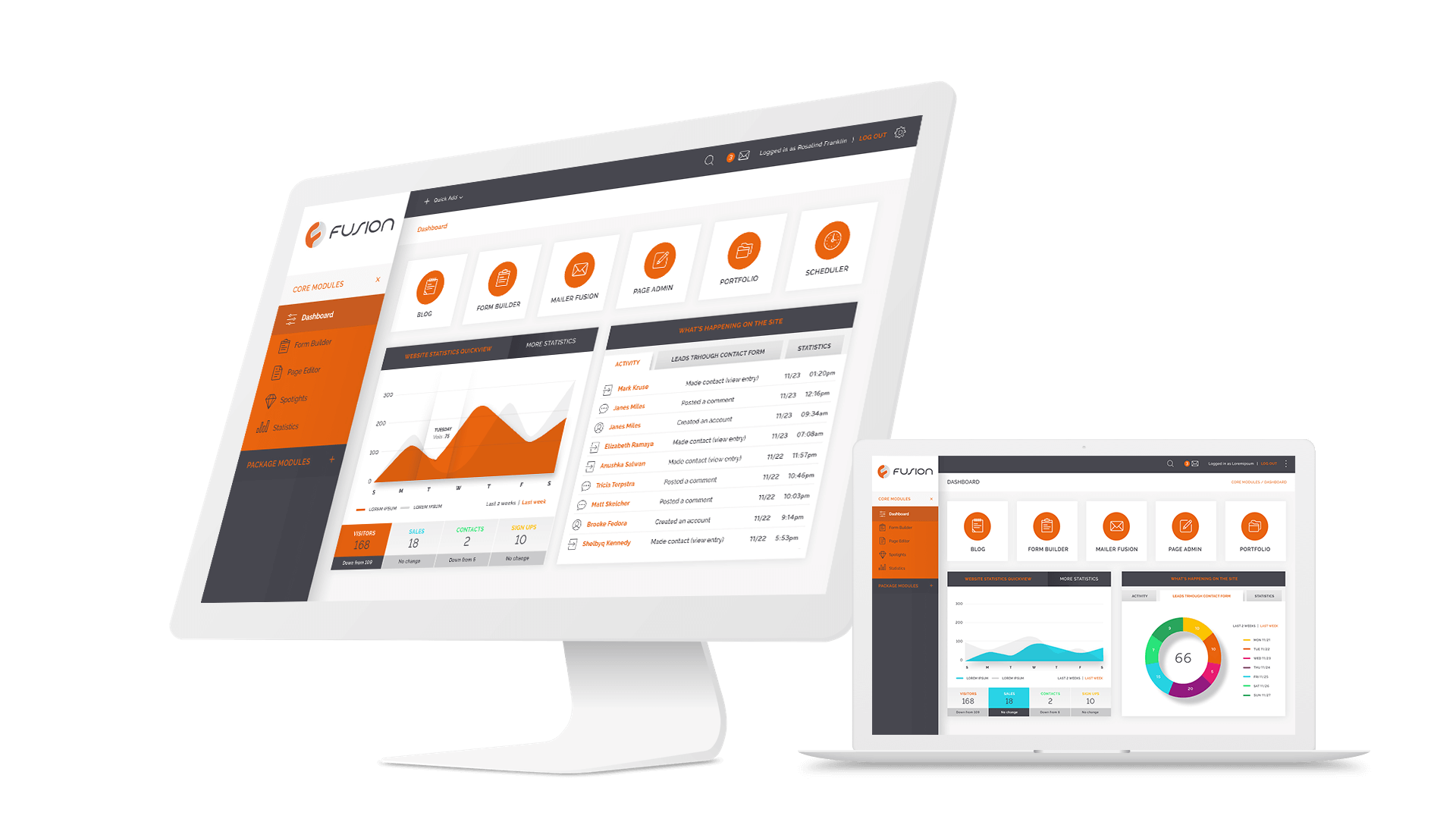 Why FusionCMS?
FusionCMS was built with the goal of maximizing power and flexibility, without compromising its ease of use. FusionCMS is built as a middle ground between the backend code and front-facing part of your website, allow you to update without having to know any code. FusionCMS is built with modules and sets of WYSIWYG boxes that allow you to edit the words, photos, and other content on your website that automatically matches the fonts, image sizes, and style of your website. Every website we build on FusionCMS creates a custom instance of the CMS, allowing us to only put in modules that are necessary and built around your specific needs.
It's Flexible
FusionCMS is the open-source CMS created to work for your needs, not the other way around. Don't squeeze your business into a predefined set of templates; FusionCMS allows a site as unique as your business and includes premium features, interconnectivity & functionality custom built to your business.
It's Scalable
FusionCMS grows with your business, increasing your website's ROI. Infinite page edits & additions, and a system of modules designed specifically for your industry's and business' unique needs & marketing challenges. FusionCMS' modules work with each other, offering a level of scalability unseen in other platforms.
It's Supported & Managed
Monthly updates & upgrades and system management is included -no more worrying about your website crashing because of a bad update, or downtime: FusionCMS offers a 99.9% uptime rate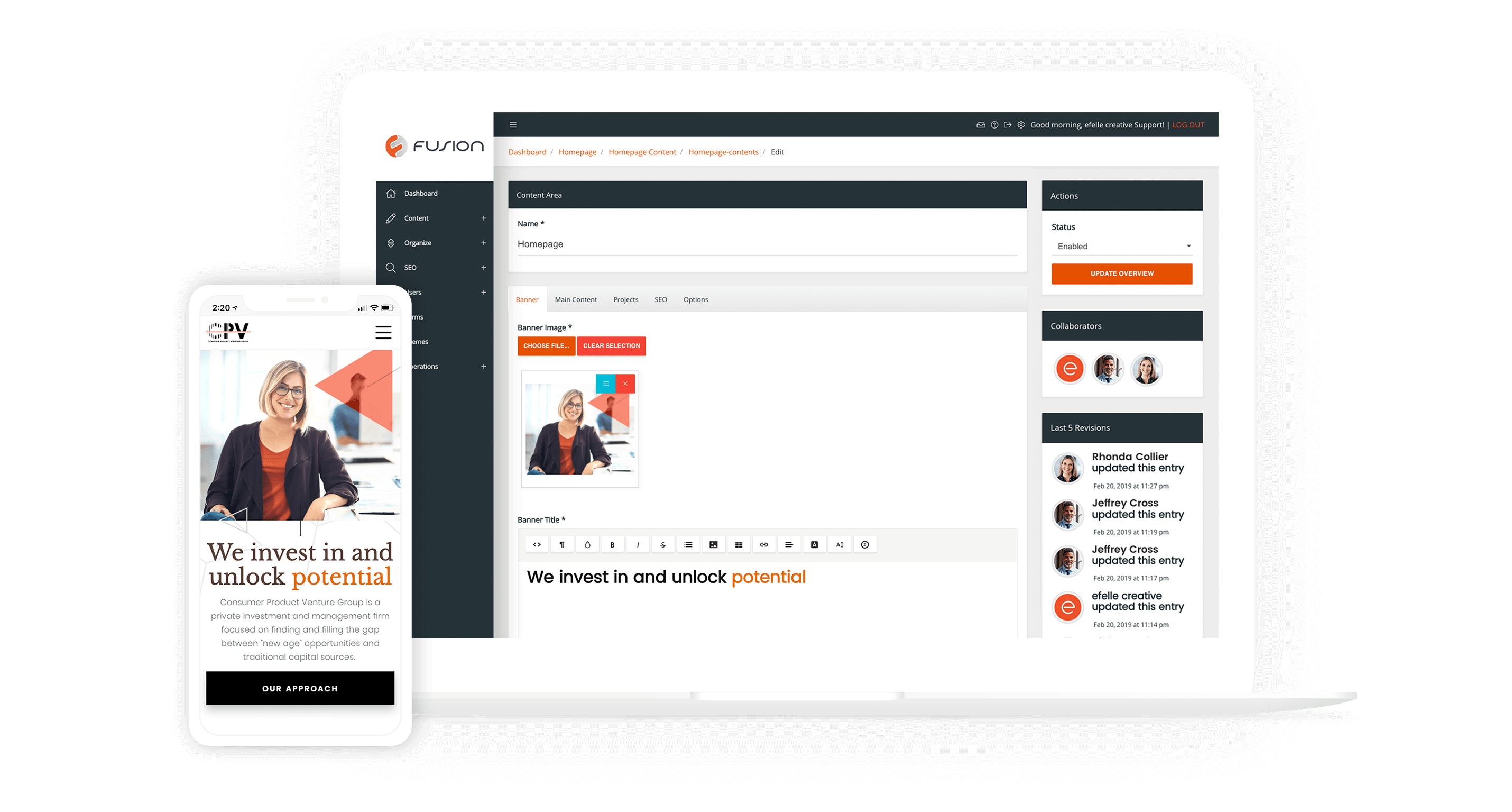 Who's the Best Fit for FusionCMS?
The best part about FusionCMS is that it's built around each business specifically. The modules we've created are built based on years of experience with websites and provide flexibility for all sorts of businesses. Some of our most popular verticals include:
Looking for an Easier Way to Manage Your Website?
FusionCMS was specifically designed to simplify your website management efforts… while building your online presence through organic search engine optimization. Fill out the form below and one of our Digital Strategists will reach out and find out if FusionCMS is right for you.