LawFirmFusion for Top Firms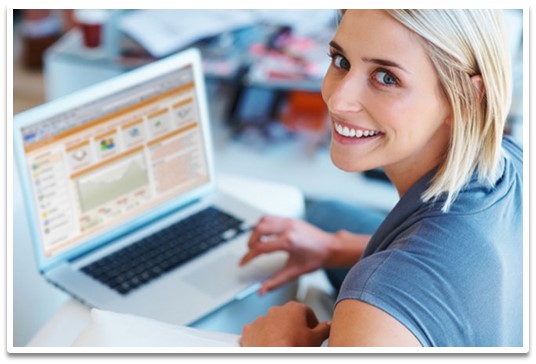 The powerful, easy-to-use online marketing management platform trusted by thousands of users since 2006
With more than two-thirds of individuals reviewing a law firm's website when evaluating and purchasing legal services (according to Hubbard One), a professional online presence for your law firm is a MUST.
Did you know your law firm website can actually help market your attorneys online AND get you more qualified leads? How can you make sure your website is working for you?

Partner with an online marketing firm that has a PROVEN track record of success with law firms and legal industry professionals, and gain the competitive edge with an effective internet marketing strategy and comprehensive website solution using the LawFirmFusion legal marketing platform.
Why LawFirmFusion?
We've been providing legal marketing for over a decade, to firms of all sizes (from botique firms to AM100s). We've perfected the law firm website, and LawFirmFusion has led the way.

The LawFirmFusion attorney management system actually helps GROW your practice, through a unique, robust content management system as well as organic search engine optimization and website design best practices.
Below are a few of the reasons LawFirmFusion is the best legal marketing platform on the market:
It will help grow your practice:
Demonstrate a professional online presence
Manage your website more efficiently and save time
Showcase industry experience w/ integreated practice areas and service listings
Profit from 24/7 online marketing with built-in organic search engine optimization (SEO)
Increase site traffic and reach more qualified leads
It saves time & increases efficiency:
High-end custom site design matching your firm's brand; once your new site is completed you can make changes that can't break the site, without hiring a web team by the hour
Easy, real-time management of all website content
Showcase your attorneys online with full profiles (including automated PDF generation)
Market your practice areas and specialties online
Manage inquiries via tracked contact request forms
User-friendly browsing experience (with a law firm mobile website design option)
Our LawFirmFusion system is the first completely custom website content management system built specifically for law firms and attorneys.

Interested in a Law Firm or Attorney Website Design?
efelle creative is an internationally recognized web design firm specializing in online marketing and web design for law firms, including website content management, search engine optimization for legal industry. Our team of 40 internet marketing and web professionals is headquartered in our Seattle, WA office and we have worked with over a hundred law firms of all sizes, worldwide, since 2005. Contact us today at 206.384.4909 to learn how we can help you grow your firm.
Related Links for Law Firms and Attorneys: