WordPress Content Managment System
Custom WordPress Website Development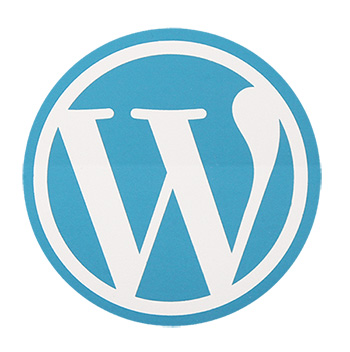 WordPress is an open source CMS that is best known as a blogging platform. It can be configured to go far beyond "just blogging" with its wide feature set.
WordPress comes with a wide array of plugins from contact forms to image galleries to allow you to vary your content. With an emphasis on extensibility its array of plugins allow you to integrate tools such as Google Analytics for tracking your site statistics, easy poll integration and RSS feeds to spread your message easier.
It also can be configured with a variety of SEO plugins that help you to work on your keywords on your site to improve your search engine phrases.
With its easy interface it is an attractive CMS for use in many environments and this can be seen by the thousands of companies that now use.
We can create a custom design and then develop it into a custom theme for you to show off your brand in the best light.
WordPress Development Features
WordPress websites are easy to update, depending on the amount of customization you typically don't need to know any programming or HTML in order to update the content. We will make sure that you have the knowledge to edit the site when we hand it over to you.
To see some examples of sites that we have developed and designed see our website design portfolio.
When we develop and install your WordPress website it comes with the following great features:
We install and configure the WordPress content management system (CMS) to allow you to edit pages on your site
You can control all elements of your navigation menus
You will be able to add sidebar items and move and position them where you wish
We can add Google Analytics code to track your visitors
We can also create a dynamic sitemap to inform Google when you add new pages
We'll create simple to use contact forms to allow visitors send you emails.
Once installed and configured it allows you to add, delete and modify most of your visible content on your site.
WordPress is an open source platform so there is no cost
for the software itself, just to install, configure and load it. Depending on your project scope of work it can either be used out of the box or require heavy customization.
More information can be found at the official WordPress Website.
NOTE: In working with WordPress since its inceaption we have identified a few major flaws, which is why it's important to discuss the best website CMS for your business:
The WordPress CMS doesn't feature flexible, page by page modular editing capabilities. Our belief is that webpages are made of reusable pieces, not a single fixed template.

Since the system is so popular it is a frequent hacking target, which means you must keep the WordPress core updates to protect against exploits; the downside of this is frequently when upgrading the core you'll run into issues with plug-ins you've added no longer working. This causes more work in fixing or replacing plug-ins.

The system is open source, and while there is a large development network a significant amount of the plug ins are not supported or maintained. This has led to broken websites, where clients have called us to fix or replace plug-ins that are no longer working. We have seen $100,000+ websites rendered useless because of this.
There are several other website content managmeent systems on the market, and depending on your use case we may recommend WordPress or another system.

Looking for a better website content management system?
Let us help you determine the best website CMS for YOUR business needs; contact one of our internet marketing professionals today at 206.384.4909 or using our form to learn more about how easy website content management can be!