Adrianna Ovnicek
Project Director
The secret of change is to focus all of your energy not on fighting the old but on building the new.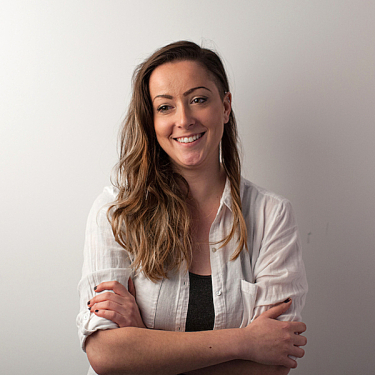 Adrianna is passionate about making the client's experience with the efelle team as simple as possible through transparency, problem solving and a quality-first mindset. She enjoys the experience of building on her design & development knowledge as she works with the efelle team to create functional and beautiful websites for clients in a wide variety of industries.
When she's not in the office, you can find her somewhere in the greater Seattle area on a bike, snapping nature photos, or enjoying a beer at one of Seattle's many breweries, restaurants, or festivals.
Background
Adrianna is a results-driven account manager and a digital journalist by trade, with a penchance for analytics-driven digital marketing and dynamic visual storytelling. Her professional background ranges from studio video production and live TV production to marketing design and communications.
She's originally from Spokane, WA, home to popular tourist attractions including the Garbage Eating Goat and 24-hour Denny's (no correlation). After receiving her B.A. in Journalism & Mass Communications with a minor in Design Studies, she worked in the world of alt-weeklies and broadcast media in Phoenix, AZ before returning to the PNW to change gears to pursue her passion for visual communications and web design. In Seattle, she lives out her dream as a digital media-obsessed, fixed gear bike-hoarding, craft beer-drinking, oxford comma-hating mustachioed hipster.
Unique Skill(s)
Adrianna seriously loves most motorsports, and can most likely drift your car on a gravel or snowy road (if you'll let her).
Fun Facts
Adrianna worked as a Production Assistant on the 2013 live Discovery Channel broadcast Skywire Live with Nik Wallenda. This was, coincidentally, also her debut TV appearance when one of the aerial camera operators panned a bit further than planned to reveal the entire crew in the background.
Primary Location