Catherine Smith
Account Manager
Creating art in the darkness brings us closer to the light.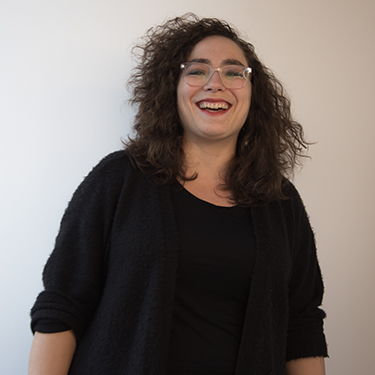 Catherine is a member of the account management team at efelle. She loves contributing her empathic, artistic, and detail-oriented nature to the incredible teams of account managers, designers, and developers to help clients achieve their desired outcomes.
Background
Catherine hails from the Midwest, but her life-long fondness for the PNW led her here, following her undergraduate degree in Theatre Arts and History from Illinois Wesleyan University. A dedicated company member of Annex Theatre, Catherine has been Artistic Director, curator, production manager, and more. She is excited to evolve her passion for production management, history, directing, and dramaturgy into a new focus: web design.
Hobbies
Outside of work, Catherine can be seen around town on her bike heading to her friends' shows, petting her cat Coco, and curating Seattle's longest-running variety show, Spin the Bottle.
Unique Skill(s)
She is pretty good at solving the New York Times Crossword puzzle.
Fun Facts
French fries are indisputably the best food.
Primary Location