Courtenay Adams
Communications Specialist
Don't quit your daydream.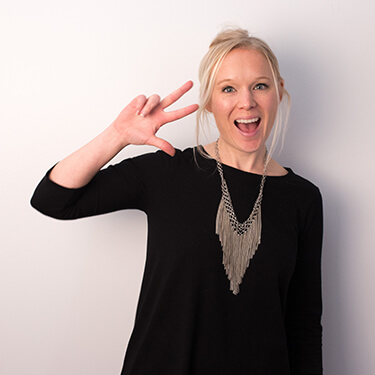 Sometimes Courtenay facilitates projects, but mostly she lives to publish blog posts and edit, write, and rewrite all the things. Consistency makes her happy.
Background
Courtenay was born and raised in the Cold Desolate North (aka Canada) where she earned an MA in History. A generalist at heart, she's also taken courses in web design, copy editing, business writing, mixology, the French language, and more. She's been an on-again-off-again freelance writer for years and has been working on the same YA novel for the better part of a decade (she's hoping for a 2028 publication date).
Hobbies
Courtenay enjoys the following:
Playing ultimate Frisbee
Writing cheers for ultimate Frisbee teams
Captaining ultimate Frisbee teams
Putting costumes together for ultimate Frisbee tournaments
Attending ultimate Frisbee tournaments
Drinking wine
Unique Skill(s)
Solving crossword puzzles and imitating Shakira at karaoke.
Fun Facts
Courtenay was the 2012 Calgary Corporate Challenge Idol winner for Best Vocals. Also, she's lactose intolerant but great at digesting gluten!
Primary Location