Eric Parcell
Content Strategist
People can come up with statistics to prove anything. 14 percent of all people know that.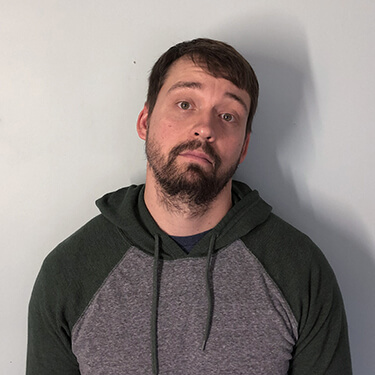 After 14 years of working in management, Eric decided it was time to move on to something else. An Indianapolis native, Eric now supports clients and the efelle team remotely and helps out with content gathering, production work, and quality assurance testing.
Background
Eric earned a BFA in painting from The Herron School of Art and Design. With pencils, brushes, and paints his preferred media, he brings lessons learned in his traditional art and design background to bear on his work in digital technologies.
Eric is married with daughters. As the only male in the house, Eric faces new and unexplored challenges every day.
Hobbies
Eric's hobbies include all things outdoors, all things art, and all things sports. He also spends a fair amount of time trying to stay in shape.
Unique Skill(s)
Some people would say Eric is pretty good at painting and drawing.
Fun Facts
In 2002, Eric watched the Harlem Globetrotters lose to the College Basketball Allstars.
Primary Location