Cody Jacobsen
eCommerce Strategist
You miss 100% of the shots you don't take.
- Wayne Gretzky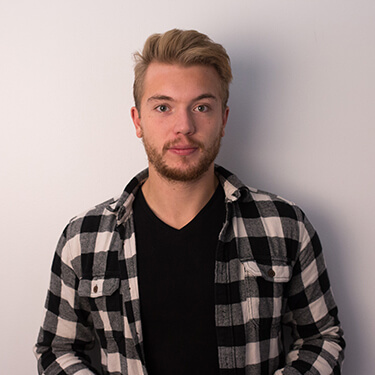 Cody helps companies grow through increasing awareness of their brand, strategizing revenue growth, and expanding their online presence.
Background
Cody's from Minnesota and has been in the digital marketing game for three years. He's also spent time as a sales executive for a brewery as well as a food truck owner.
Hobbies
Cody enjoys going to the gym, playing and watching hockey, and listening to music.
Unique Skill(s)
Golf. Just golf. All things golf. And epic drum solos.
Fun Facts
I am distantly related to two former presidents and I—literally—can't say no to chocolate or beer.
Primary Location